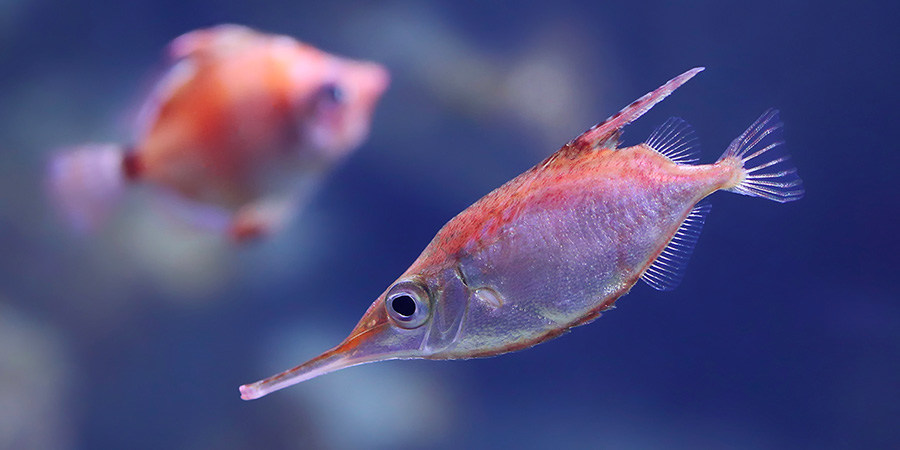 Scientific name : Macroramphosus scolopax
Family : Centriscidae
Size : Up to 23 cm
Depth : Up to 600 m
Distribution : Mediterranean, Atlantic and Indo-Pacific, in tropical or temperate latitudes.
Morphology : The body is oval, fairly high, and slightly flattened to the sides. Its tiny mouth has no teeth, and forms an elongated tube.
Biology : It is a herd fish which means that it lives as part of a school.