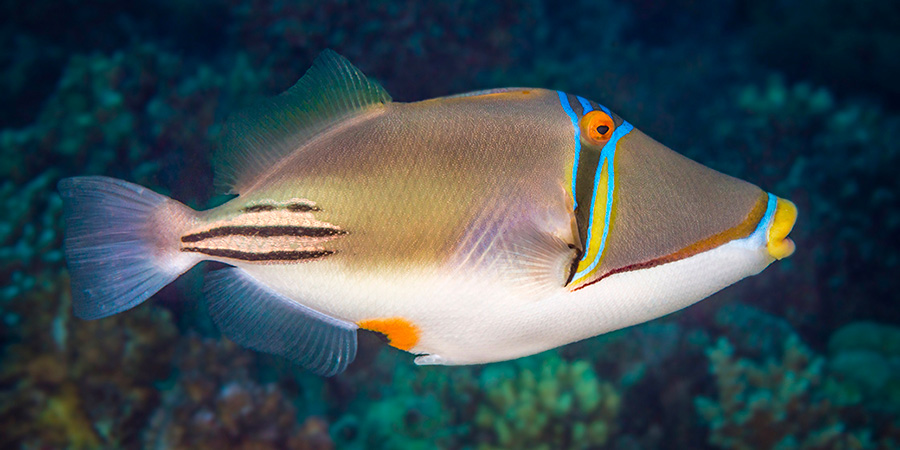 Scientific name : Rhinecanthus assasi
Family : Balistidae
Size : Up to 30 cm
Depth : Up to 15 m
Distribution : Indo-Pacific
Morphology : The livery is greyish, ranging from yellow to brown. It is lighter on the belly. The lips are bordered with yellow, a horizontal line extends its lips which gives the impression of a large mouth and helps to deter possible enemies from attacking it.
Biology : They have the peculiarity of sleeping on their side and emit small buzzes when they feel in danger.