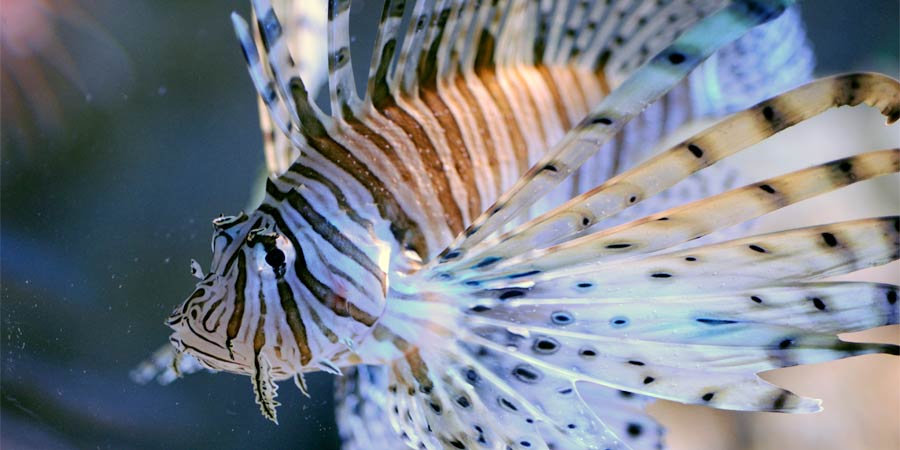 Scientific name : Pterois volitans
Family : Scorpaenidae
Size : Up to 38 cm
Depth : Up to 55 m
Distribution : Tropical Pacific, West Atlantic, Mediterranean
Morphology : The body is striped with vertical white stripes and red to dark brown stripes. The dorsal and pectoral fins consist of long, free, venomous spines.
Biology : During the day they are found in dark places. At night they come out to hunt. It is very common to observe these lionfish in shipwrecks.
IUCN red list : Least concern