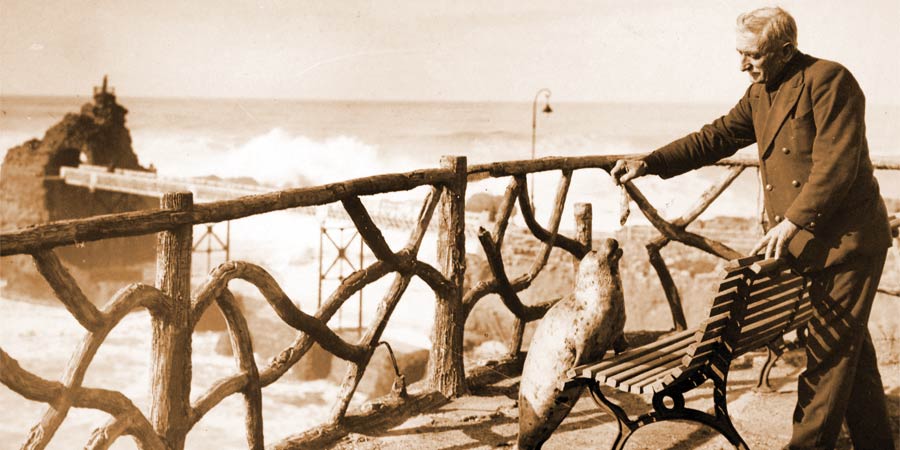 The Aquarium is 80 years old and yet he has not aged a bit !
At the end of the 19th century, the Marquis de Folin, captain of the port of Bayonne, wanted to create in Biarritz one of the first french centres of oceanography.
On 10th August 1933, the Biarritz Aquarium opened its doors to the public for the first time, in front of famous Virgin's Rock.
Over the years, the Aquarium has continually succeeded in reinventing itself.
This includes the hall dedicated to cetaceans opening in 1966, or the renovation of the aquariums and the museography (the scientific classification and documenting of artefacts and organisms) of the Aquarium's collections in 1992.
In 2008, the city of Biarritz decided to expand the Aquarium. After 2 years of massive construction works, visitors are now able to journey along the famous Gulf Stream, from the Bay of Biscay through to the Caribbean and Indo-Pacific…
With a modified scenography, and a surface area doubled (from 3,500 m2 to 7,000 m2), multiple new aquariums including one of the largest aquarium pools of France (1,500 m3) housing thirty sharks and rays, a caribbean lagoon 11 m long…
80 years full of discovery… and this is only the beginning !
Come and discover our collection of photos from the 30's in the historic part of the Aquarium !